Piero Virdis was born in Ozieri, in the province of Sassari on 28 August, 1971. He lives and works in Pattada. In the early 1990s he met the master luthier Francesco Bissolotti from Cremona, with whom he began an apprenticeship that continues up to the present. This working relationship with Bissolotti has allowed Virdis to gain valuable experience in the "Classical Cremonese construction method" with one of the greatest interpreters of this technique.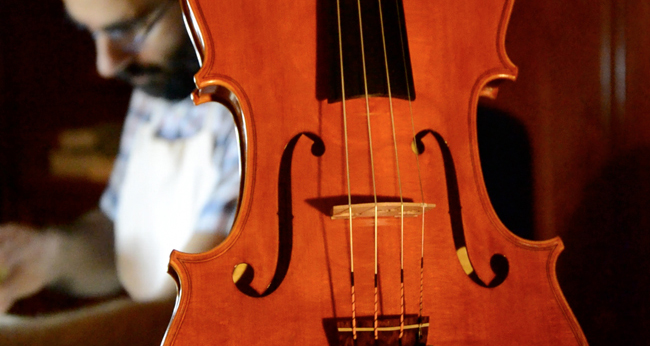 A skilled and talent maker, Virdis makes violins, violas and cellos of various sizes.
His inspirations are the classical Cremonese outlines, such as A. Stradivari and Guarneri del Gesù, as well as D.Montagnana's model, which he believes it produces fine acoustic results for violoncellos. Virdis' instruments are elegant and well crafted. The alcohol based varnish used to stain the wooden instruments reveals an attractive hue of beautiful oranges on a golden ground.